If you've been following my blog you'll notice things have been quiet since last July when I weighed up the results of my 8-week attempt to cure my diabetes using the principles of Professor Roy Taylor's research. I followed his principles, not his method. I am pretty confident people would not run into these problems, if they used his method of nutritionally balanced meal substitute milkshakes. I stuck to the caloric restriction of 5,600 calories per week in the hope of reducing my body weight and in particular my visceral fat to a point where my insulin response became normal. I did this using a ketogenic, plant-based diet, plus supplements, in place of Professor Taylor's milkshake alternative, which I think would be hard to stick to for most people, and for me, impossible unless there was a dairy-free equivalent.
Listen to the blog post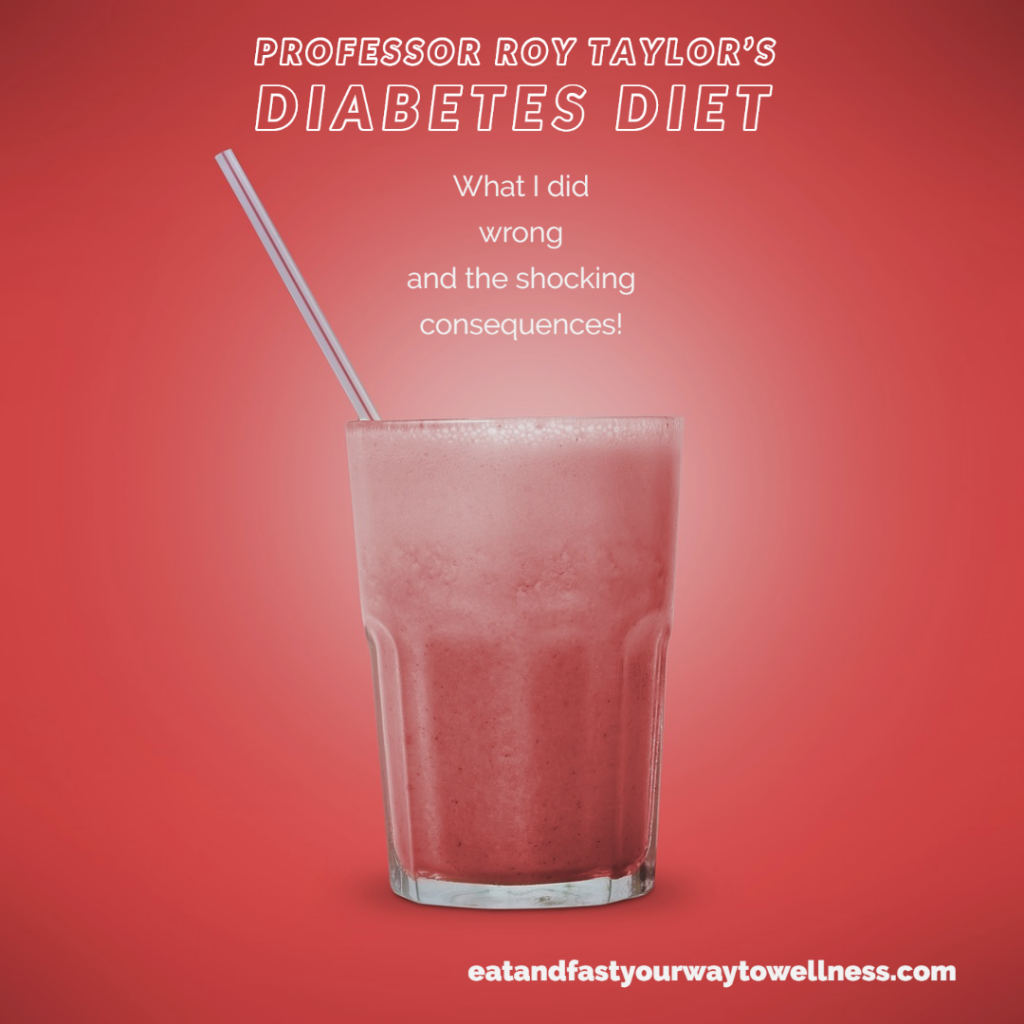 Improvements
I made overall improvements in my stats, including fat levels, bmi, weight, resting heart rate, and my blood sugar management was great, however I was completely disappointed to discover that my body's ability to handle carbs hadn't improved at all. A high-carb meal still provoked unacceptably high post-prandial blood sugar levels. I still believe though that Professor Taylor's research holds a key to curing type 2 diabetes. I do think that if I can get my visceral fat down low enough my insulin response will return to normal and I haven't given up on proving that yet. However I'm no longer going to try and achieve this using the drastic methodology of my 8 week experiment, and here's why:
Unexpected complications
I was taking some supplements during the very low calorie phase, to make up for any nutrients I may be missing due to the severely restricted caloric intake. I thought supplementing would easily cover my nutritional needs, but I was wrong.
Because of the drugs I take for the Rheumatoid Arthritis I have regular blood tests and at the end of the 8 weeks my blood tests flagged a potassium deficiency. My hair also started to fall out in handfuls – masses of it every time I brushed my hair or took a shower. Clearly my body did not get sufficient nutrients to function properly as a result of what I was doing and so I don't recommend that anyone should attempt to do what I did. Less drastic action, that is sustainable over the long term, is a better way to go in my opinion. I still consider fasting to be highly beneficial, the problem of nutrient depletion came from my sustained low-calorie intake over a period of weeks, which is the typical method of many weight loss diets. Short fasts and time-restricted eating, where I ate sufficient calories but limited the amount of time in a day when these were eaten did not result in the same negative consequences, and only bought me the beneficial results of less pain, more energy, more mental clarity, improved vision, lower CRP levels and lower cholesterol levels.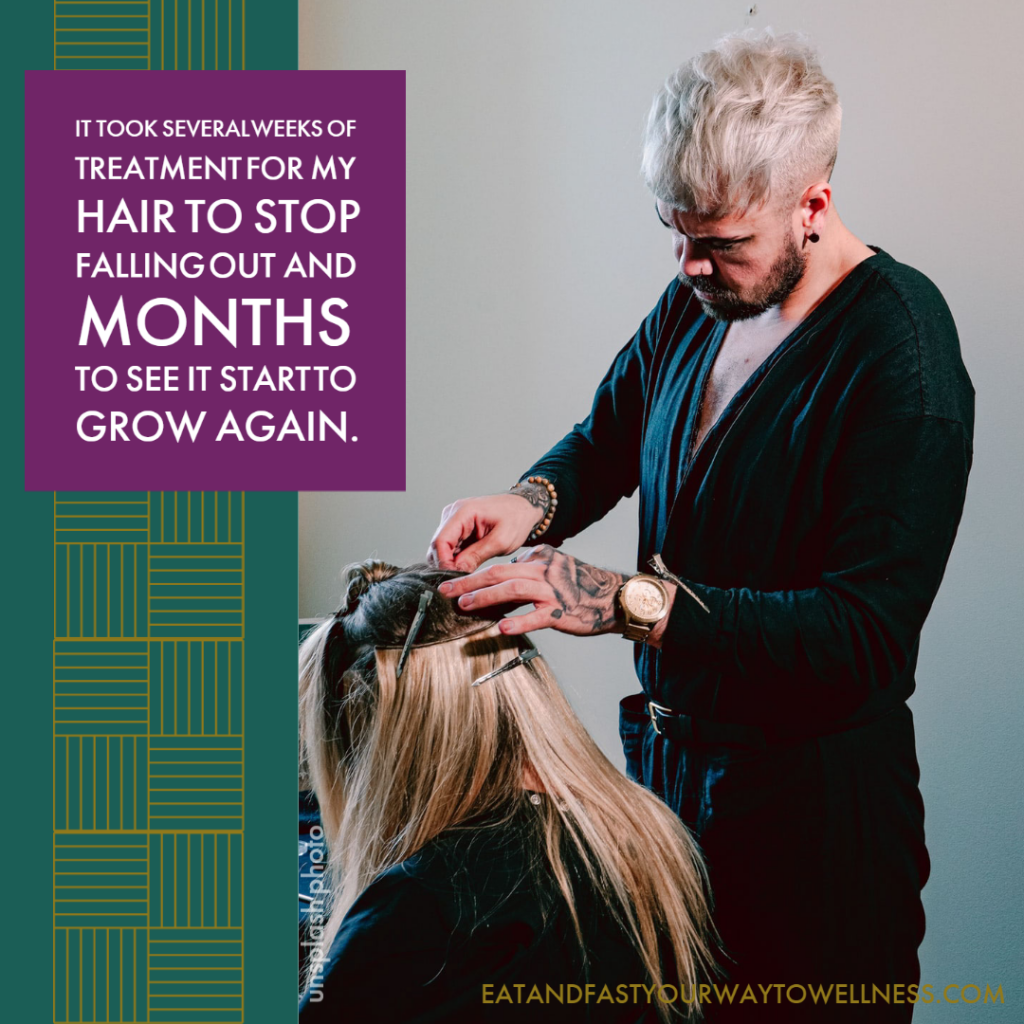 Why did I become potassium deficient?
I hadn't really appreciated how much I needed to increase my electrolyte intake when on a very low calorie, ketogenic diet. When you're in ketosis your body flushes out more electrolytes than it would when eating carbs. Advice given to 'cut salt intake' is based on people eating carbs, which cause you to retain excess salt and that results in water retention. When you get into ketosis you'll notice all that excess water in the body goes away and that's because you are no longer holding onto the electrolytes, including salt, therefore you actually need to add salt to food if you are in ketosis. I was losing potassium due to being in ketosis and I was not eating enough potassium in my diet because of the caloric restriction; I realised after I became deficient that the multivitamin and mineral tablet I'd been taking didn't actually have any potassium in it at all. The diuretic drug I am on for high blood pressure also causes electrolytes to be flushed from the body, a problem I was aware of due to becoming magnesium deficient a few years earlier, but I hadn't really thought about as far as potassium intake went, so I'd assumed all my minerals were covered by the supplement I was taking.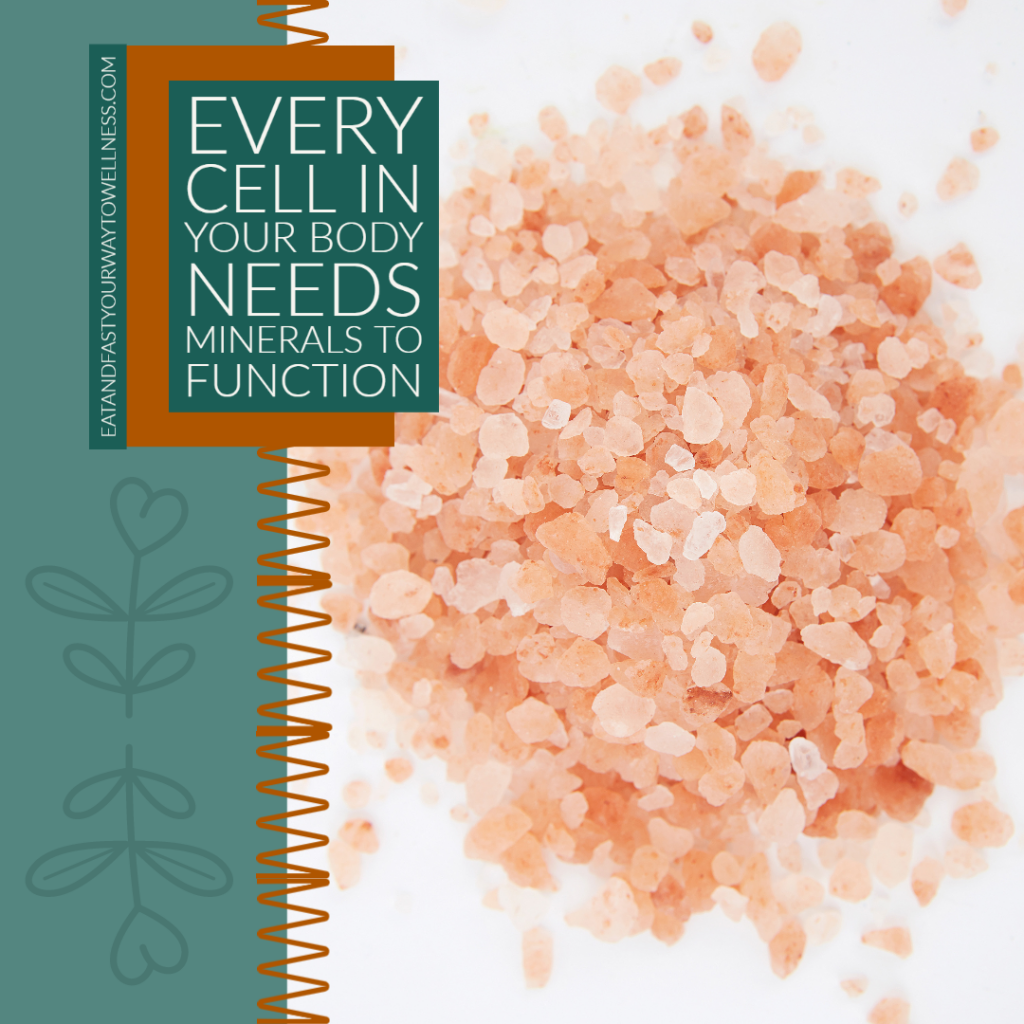 Hair loss
My hairdresser agreed with my assumption that the hair loss was caused by the nutritional deficiencies of my diet. He gave me some products to stop the hair loss, which I'm greatly relieved to find actually work and suggested specific nutrients that I might be deficient in. I have seen bloggers claim that hair loss on a ketogenic diet is normal and part of the process of the body adjusting and will correct itself in time. I disagree. It's a result of not getting enough nutrients and the diet needs adjusting in my opinion. Using a site like www.cronometer.com to track your nutritional intake will help you to see which nutrients you might be short of, but bear in mind that if you're in ketosis you may need a higher intake of electrolytes than indicated.
Conclusions
I'm pretty much back to where I started and I've regained all the weight I lost. I don't know what my current V02 Max readings are – due to the lockdown I'm spending most of my time indoors, and I have, in recent months had a few mild episodes of tachycardia again, which my Apple Watch alerted me to, and a mild angina attack. These have given me the motivation to get back on track with exercise and diet. A series of serious illnesses and injury in my family, plus my involvement in a business start-up have meant that diet and exercise took a back seat in my priorities for a while and I'm now reaping the results of that. Without health I have nothing and I'm no good to anyone if I'm dead, so I'm starting over. Being out of ketosis makes me feel constantly hungry and craving carbs, which makes it quite a challenge to be strict with my dietary choices, so burning off the sugar stores and getting back into ketosis (with plenty of electrolytes) needs to be high a priority for me. Starting over is tough though, especially as we are now in the midst of a pandemic which puts restrictions on my diet and exercise choices.